Hartlepool-based expanded metal mesh manufacturer The Expanded Metal Company has appointed a new territory sales manager for the south of England.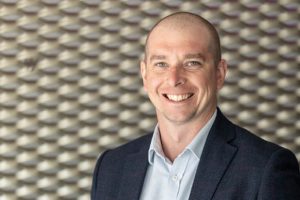 Russell Lobb, from Newbury, brings more than 12 years of experience in sales in the electronics and polymers sectors, most recently as general manager for vibration management system specialist Curotec Team Ltd.  He studied Marketing at De Montfort University in Leicester.
In his new role, he will develop relationships with both existing and new clients throughout southern England, working closely with the senior management and product development teams.
He said: "I'm looking forward to helping the company grow across the southern region and beyond and promoting The Expanded Metal Company's products, specialist capabilities and level of expertise to existing and new clients."
MD Philip Astley said: "Russell has a great deal of insight into our target markets and I look forward to seeing him develop our customer base further in the UK."